GREYT LINKS
FOR GREYHOUND FOLKS
If you need information or just want to have fun, find out where to "go"...

---
The tiny angel icon

indicates sites that have been awarded the Guardian Angel Award for excellence in promoting the welfare of animals.
---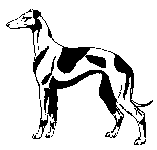 Special Resources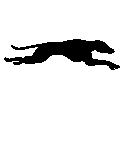 Adoption


Almost Heaven Greyhound Adoption - Cross Lanes WV

Greyhound Adoption Leage of Texas - Addison TX (DFW area)

Needlenose Web Page - Greyhound Pets of America, Florida Southeast Chapter - Excellent site! Even has a Greyhound Owner's Manual.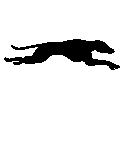 Miscellaneous


Greyhound Manor Crafts - Jack and Amy Corrigan make and sell crafts to raise funds for Greyhound adoption groups. Their page includes greyt pictures as well as some instructions on how to "do it yourself".

Goodies for Greyhounds and Greyhound Lovers

Hound Mountain - Makes and sells all kinds of goodies for Greyhound folks, and 100% of the proceeds go to support Almost Heaven Greyhound Adoption.

Thin Dog Designs - Shelly Werth makes and sells beautiful beds, tailored especially for your hound (or other critter). With the proceeds she helps support Greyhound Adoption League of Texas (GALT).

Walking Inspiration - Sarah Snavely makes and sells unique and wonderful Greyhound jewelry, gift items and artwork.
---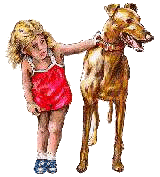 Personal Homepages

Blarney's Castle - Our big party animal, Blarney (formerly Craigie Alan).

CJ's Hangout - Our first hound, Cuthail (Cool) Jet (formerly Guard My Angel).

Cassidy's Cozy Corner - Our third Greyhound, Cassidy (formerly Ion Mrs. Chips).

Dyno-Mutt Systems, Inc. - Rob and Elaine Summerhill's super page. Be sure to read the Press Releases. They're hysterical!

LB's Black Dog Pub - Our fifth Greyhound, LoverBoy (aka Trackside Angel).

Lizabon - Our fourth Greyhound, Giz (formerly Lizabon). See pictures of her grandpuppies!

Monster Movie - Our seventh Greyhound, Ellis of Munster (formerly Native Nate, alias MONSTER).

Sue's Greyt Review - Sue Burkhard's Page. Click on her Diesel Dog link to see tributes to many wonderful dogs.


A Tail of Two Greyhounds- Pipp and Jazz King's page.

Tony's Tail - our sixth, Tony the Tiger-striped Greyhound (formerly Greg's Redwing).

Zoe's World - You gotta check out her wedding album. You haven't lived until you've seen a Greyhound wedding! Definitely the social event of the season!
---
Return to the Greyhounds! Page
---