Keeley
aka Wagtail Why Me
Keeley is one of our very favorite fosters.
She's a white/black 2 year old, full of life
and love. She raced briefly for A Ray
Kennels at Tri-State Greyhound Park,
and was raised and trained by Loretta
Thompson. Keeley is a littermate of
another of our fosters, Dakota. And she's
going to be just as hard to part with as
Dakota was. But she's excited about
going to her new home in MO with her
new Mom, Jackie Wolfmeier. We'll miss
her a lot, but she's going to have a great
life.
More pictures of Keeley....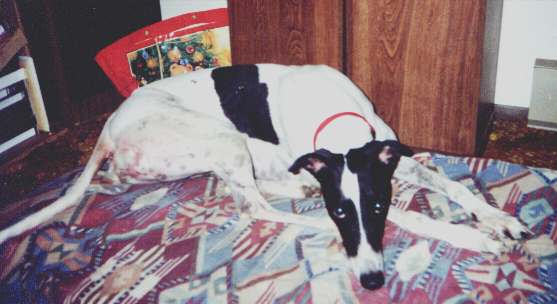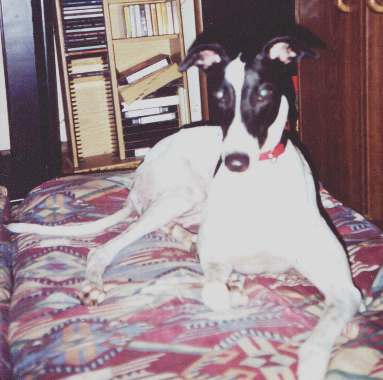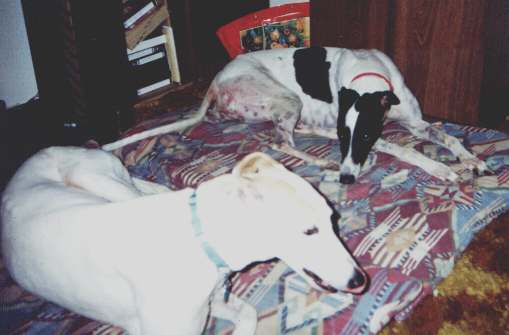 Keeley and our Giz, relaxing together and swapping girl stuff.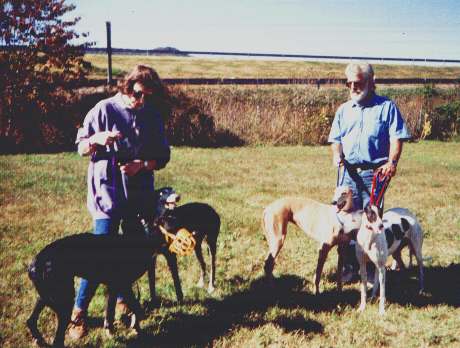 Keeley and some of the gang going along for the ride on a GUR run.
L-r: Robbin Wiseman with Larry (the GURee) and Grant (a previous
GUR passenger), and John with Cassidy, Giz and Keeley. BTW, Giz
is Keeley's aunt and Cassidy is her 1st cousin! Aren't Dutch Bahama
dogs beautiful?