Introducing the Pup Temporarily Known As
Miss Honey Roesser
Rescued on the 4th of July
A Poopydog on the 5th!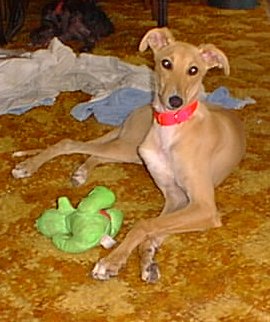 I named this picture "Cassjunior". If you
know our Cassidy, you'll see why instantly.
I think Cass must have been tutoring her
during the night. This one's gonna get framed!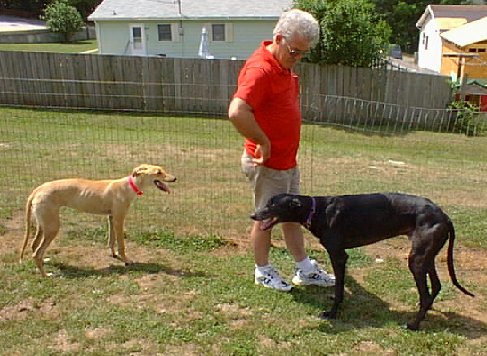 Honey, John and LB. See what a little bitty thing she is?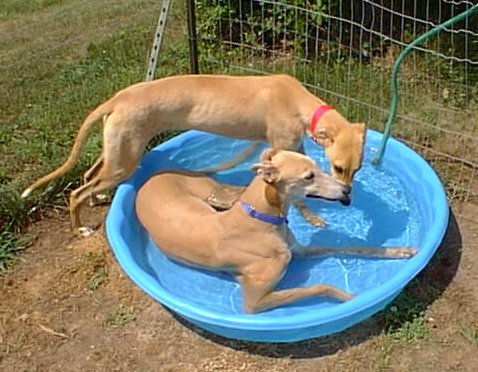 Honey's first tentative steps into the pool. Check out Cassidy's benevolent
smile. She seemed genuinely fond of her protege.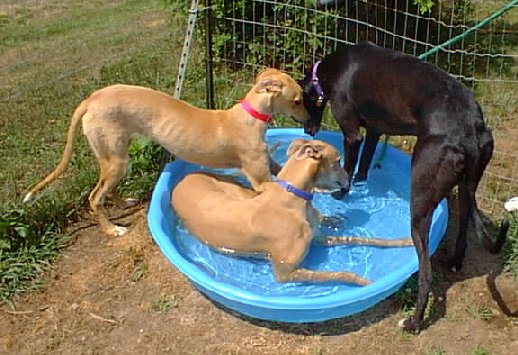 She's figuring it out now. In fact once she sat right down beside Cass, but I wasn't
fast enough with the camera to catch it. LB didn't last long here. Cassidy told him in
no uncertain terms that it was GIRLS ONLY! But Honey was ready to splash and play.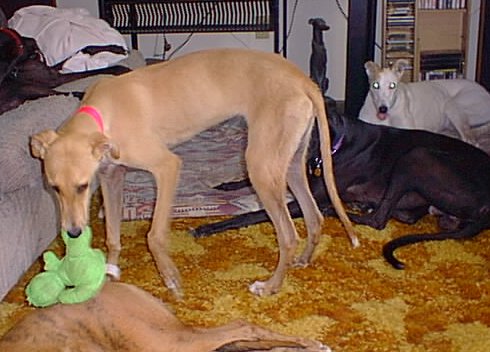 She figured out toys instantly. She seems to prefer nice soft stuffies and doesn't
seem to care whether they have squeakers or not.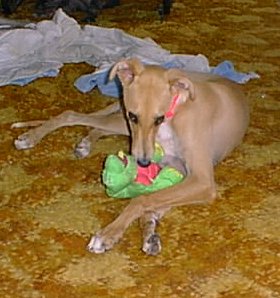 Another toy shot. She was flirting with me!
This girl is gonna be so bad! She teased MONSTER
unmercifully with the toys.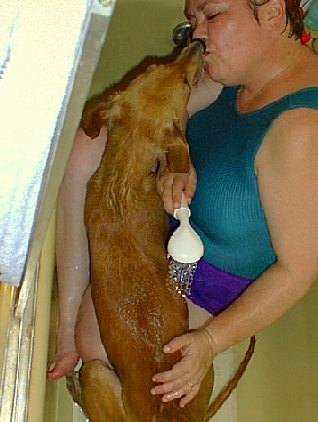 I've never seen any dog enjoy a bath like she did!
She literally lay down in my lap and smooched me.
This is the bathing "technique" I use for all my dogs.
but while my big dogs act as if they're being tortured,
Honey enjoyed every minute of it. So did I!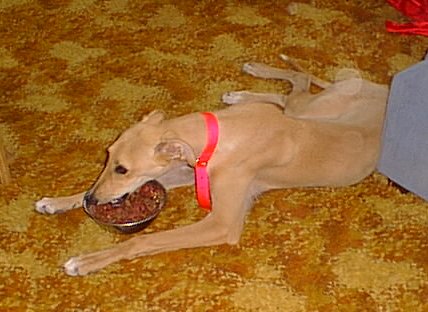 Trailways gave her a few pointers on energy conservation. "You don't
HAVE to stand up to eat" was one of them.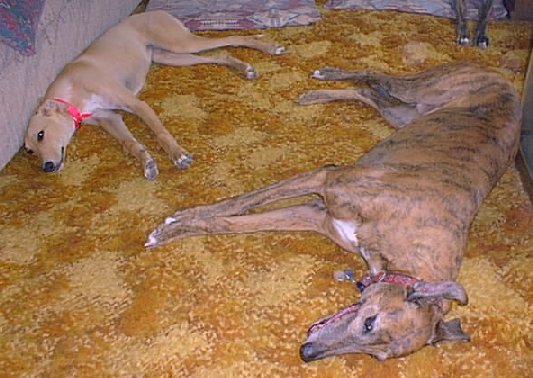 Honey and Trailways kickin back.