GIZPICS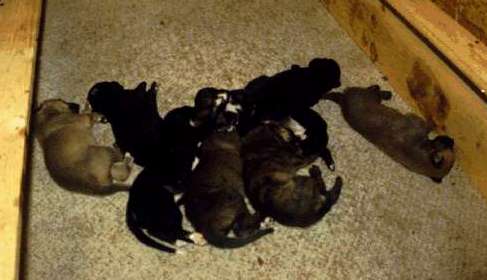 These are Giz' grandkids, the 1997 litter of her daughter Klassic
Stevie. The two fawns are Silver (far left) and Magnum (far right). The
two brindles in the middle are Julio and Derby. The black pups are
Maggie, Mustang, Riannon and Rainbow.
Puppy Love!
Aunt Cammie
cuddles Klassic
Silver, daughter
of Klassic Stevie,
granddaughter of
our Giz. Silver
was 7 weeks old
at the time (Oct.
20, 1997). We
won't mention how
old Cammie was!
Attack!!!
Look guys! It's
Cousin Drew!
Let's get him!

Stevie's pups
at 7 weeks
and Jan
Stewart's
younger son,
Drew
McCullough.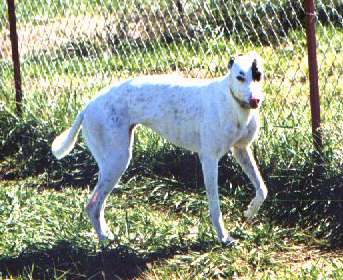 Giz's granddaughter, Klassic Moondust. Check
out the half moon over her eye! Moon decided
racing wasn't for her and has just joined the
Darfler family in Wayne MI.

Thanks to our clan photographer, Marc Merel,
for these last three photos.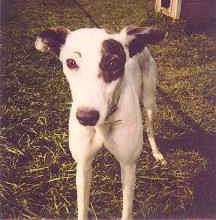 Another shot of Moondust -
what a face!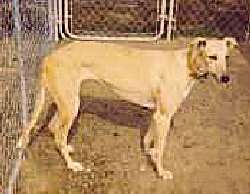 Giz's daughter Golddust. She's a
major character, just like her cousin
Cassidy. Dust is expecting her
first litter of pups any day now.
Stand by for puppy pictures!
Daddy can never resist Giz's pleading gaze
when he's eating his supper. But doesn't
she use a fork nicely? Such a lady! Looks
like Maggie wants a bite, too.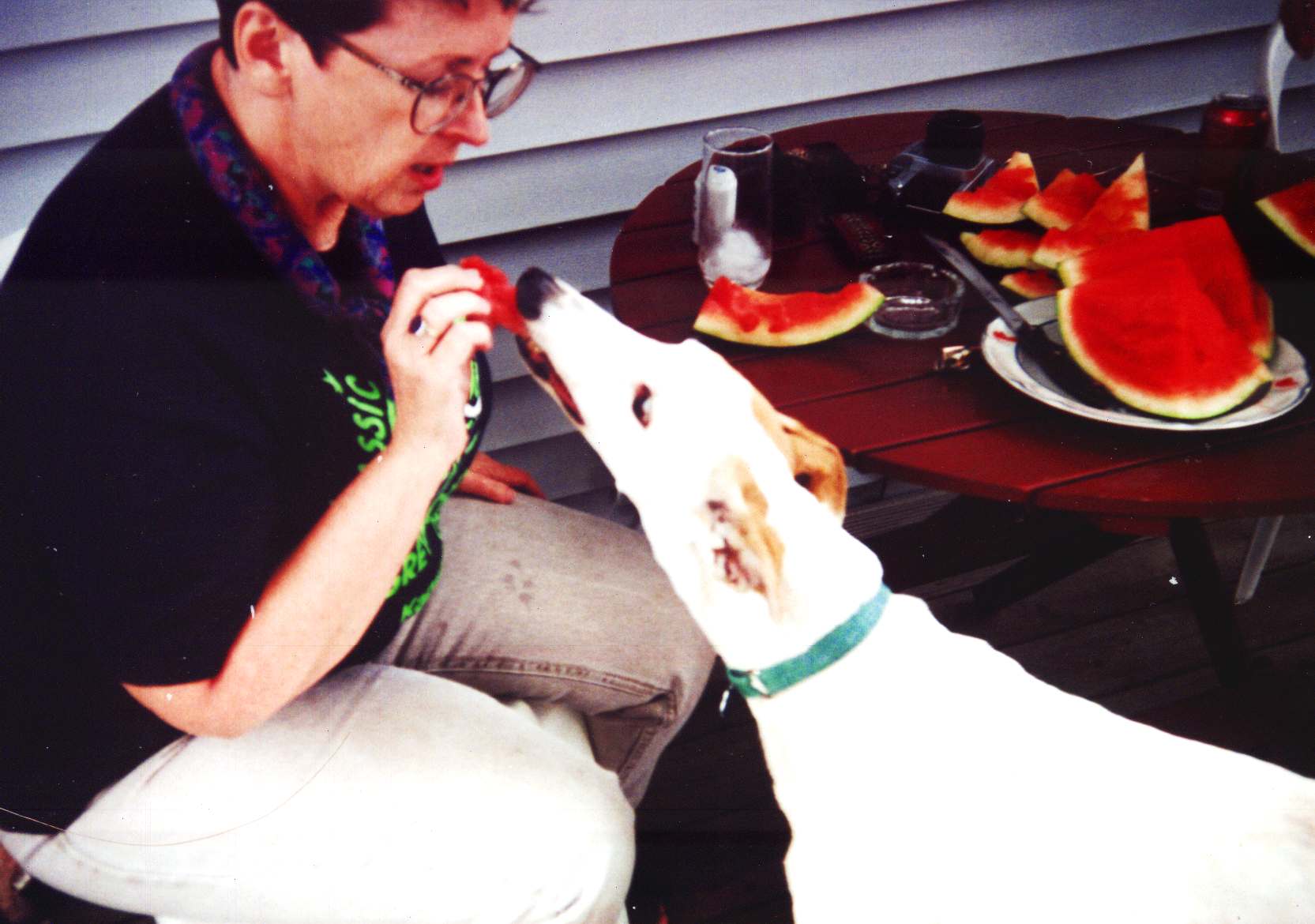 Aunt Kathy can't resist her, either! And
Gizzy does love watermelon!
More of Giz's Family....
Giz's father, Dutch Bahama.
Giz's half-brother,
Solution. Gizzy looks very
much like him.
Want to see one of the stud advertisements for Dutch Bahama with some of his accomplishments?